FARM


The Qudaih family's survival is entirely dependent on their agricultural knowledge and their farm, where they produce more than 90 percent of the food they eat at home. Although military raids continue to destroy the farm time and again — no fewer than three wars have taken place in Gaza in the past six years—the family has always managed to rebuild, regardless of their limited access to material and resources.

Despite the repeated destruction of its members' livelihoods, the Khuza'a community is resilient. The town's residents, many of whom depend on the farming sector for both employment and food supply, work closely together to support each other through ongoing external stresses and wars. They work on each other's farms sowing and harvesting not in exchange for money—they have little use for money, as Israel prevents fertilizer and other yield-extending agricultural products from entering Gaza—but for the sake of solidarity. If individual farmers need help, community members contribute their labor in exchange for farm products.

At harvest time, Khuza'a's farmers set aside produce boxes for those in need, and trade with their neighbors for different vegetables—swapping, for instance, tomatoes for onions.




With limited access to water and electricity due to Israeli-imposed resource restrictions, farmers depend on natural cycles, living seasonally and growing a range of crops. During the rainy winter months, they collect and store rainwater for use through the rest of the year, and at the end of the season, they sow wheat for harvest at the beginning of the summer. External restrictions, conflict, and instability all determine the shape of a full year's labor on the farm.



Onion fields in place of the destroyed greenhouse following the 2014 war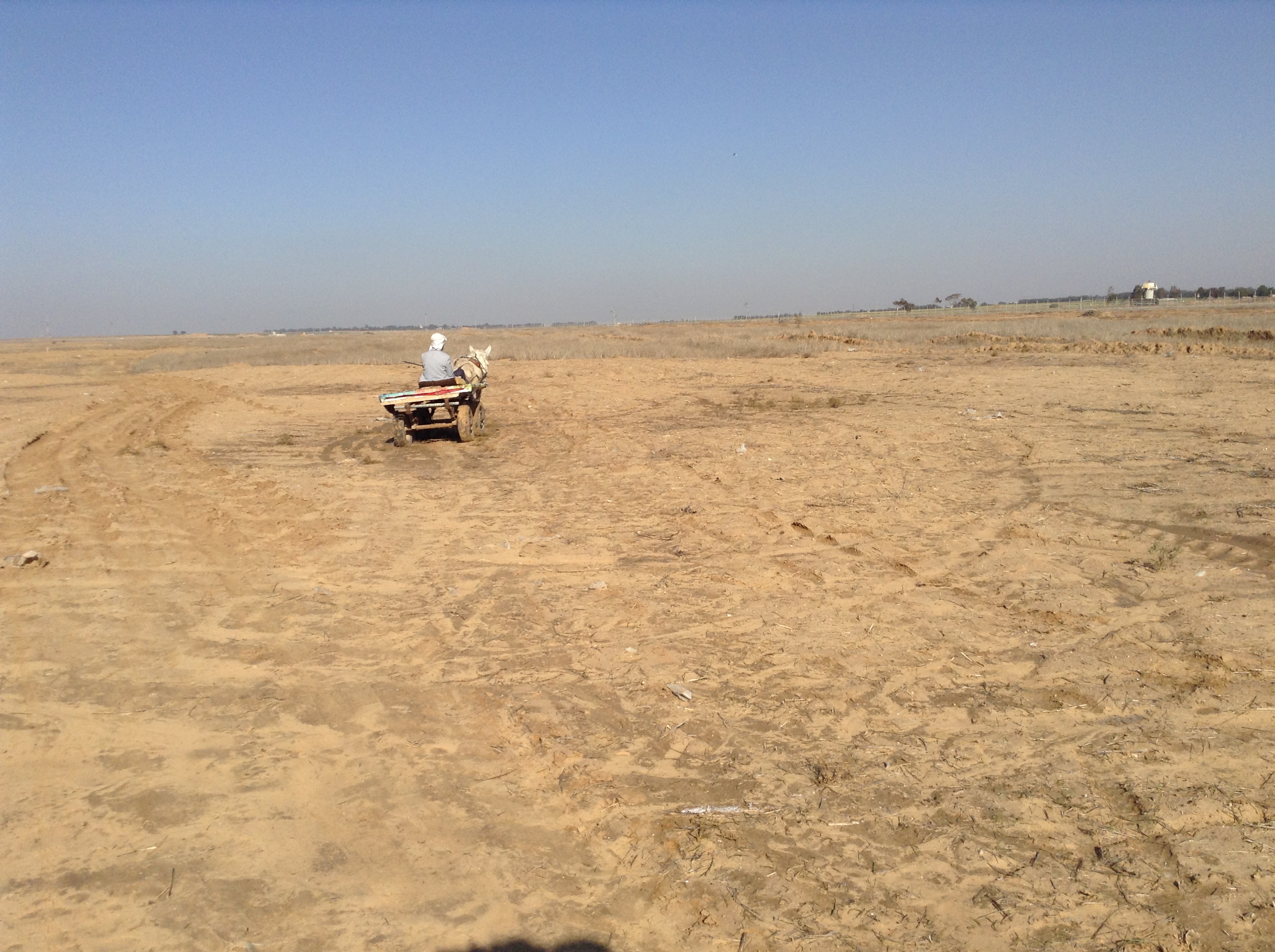 Cleared agricultural land in Israel's new buffer zone