HERBICIDE

Testimonies of survival by the Qudaih family depict their struggle against air raids, bombs, pesticides, and poison sprayed on their farmland. Mitigating the toxicity of their land while continuously producing food is a laborious and, at times, impossible burden. Herbicides sprayed by Israel damaged 2,026 acres of grazing area in the first half of 2018 alone.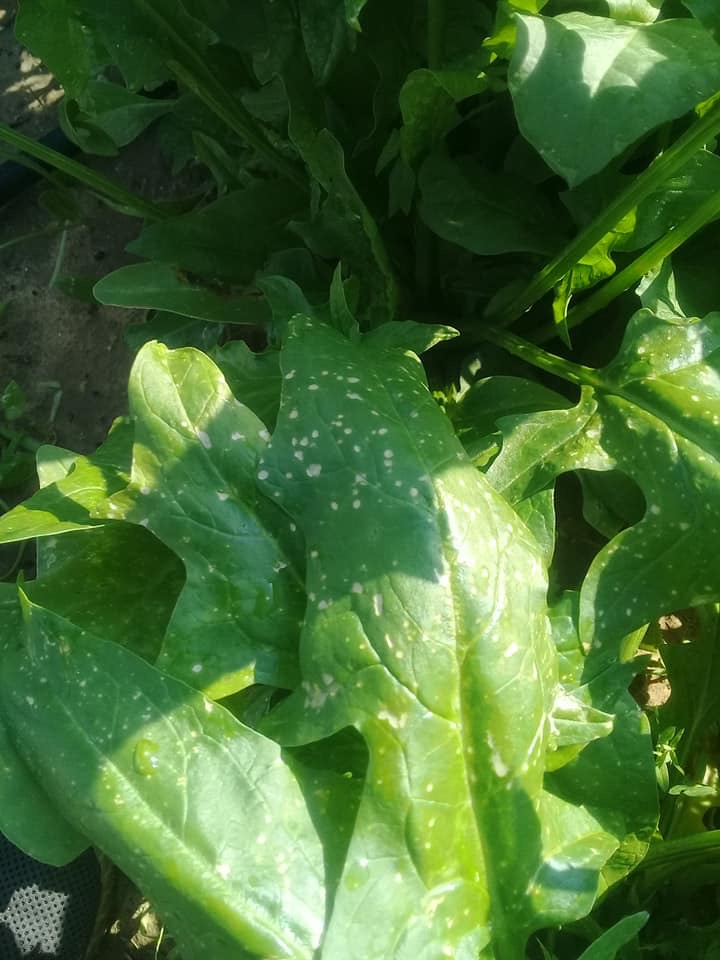 Spinach sprayed with herbicide at the Qudaih farm
May 7, 2020. According to statistics released by the Palestinian Ministry of Agriculture in Gaza, aerial herbicide spraying conducted by Israel in early April near the Gaza perimeter fence damaged 588 dunams (145 acres) of farmland to the east and north of the Gaza District, harming the livelihoods of 93 farmers in the area.

Mohammed Al Arir, 38, and his brothers, a family of second-generation farmers, lease two stretches of farmland in Gaza; 35 dunams (about 8.6 acres) located east of Gaza City, reaching up to 100 meters (328 feet) from the fence with Israel, and 25 dunams (6 acres) reaching between 400 and 600 meters from the fence. The aerial spraying destroyed most of their crops, which include eggplant, peppers, melons and watermelons.

Planes commissioned by the Israeli Ministry of Defense also conducted spraying over the course of three consecutive days in mid-January, when farmlands east of Al Bureij, Gaza District, Beit Hanoun, Deir Al Balah, Khan Yunis and the south of Wadi Al Salqa were hit. In January, the Palestinian Ministry of Agriculture estimated at least 2,000 dunams (495 acres) were damaged as a result of the concentrated spraying, leading to financial loss of more than 1,250,000 USD as a result. In a press conference held in early February, the Ministry of Agriculture declared the areas harmed by the spraying "disaster zones," calling on Israel to compensate farmers.

Israel must end the destructive and unlawful practice of aerial herbicide spraying. At these times, it is more important than ever to allow Gaza's economy to function to the greatest possible extent and refrain from actions that hinder economic activity and put the livelihoods of entire communities at risk.
Source; https://gisha.org/updates/11189