WATERMELONS AND THE SIEGE OF KHUZA'A
Wars in Gaza are perpetual: since 1948, conflicts, attacks, and military operations have come and gone with the seasons. By now, most all of the two million people who inhabit the Gaza Strip, half of whom are children, have never experienced peace.
The Qudaih family home after the 2014 war
One of these operations is Operation Protective Edge, begun on 8 July 2014 by the Israel Defence Forces (IDF) in response to rocket attacks, which had been launched following an earlier Israeli airstrike against Gaza. This specific assault lasted from 8 July 2014 to 26 August 2014, causing the deaths of 2,205 Palestinians (including at least 1,483 civilians), 71 Israelis (including 66 soldiers), and one foreign national, according to the UN Office for the Coordination of Humanitarian Affairs.

These fifty days of war led to the destruction of 17,000 homes and displaced 273,000 Palestinians. The village of Khuza'a was bombarded from the air, cut off from the rest of the Gaza Strip, and besieged by tanks and ground troops. Eighty percent of the village's buildings were severely damaged and destroyed. The Qudaih farm, including the greenhouses, and one of the family homes, were entirely destroyed.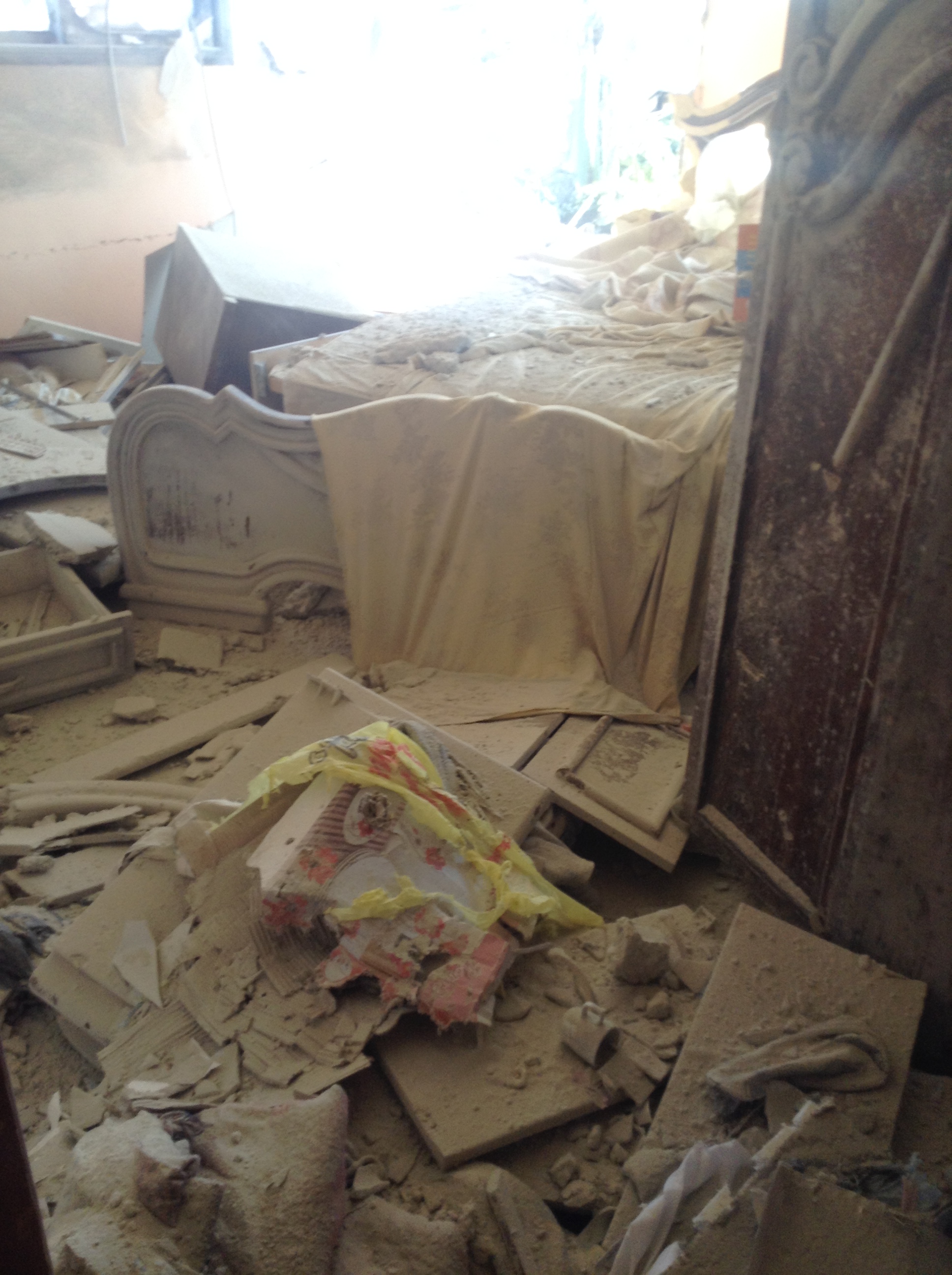 At the end of the siege, recounted one Khuza'a resident, "it was as though a tsunami had hit the small agricultural town. After a brief ceasefire, the tanks and artillery returned, the attacks resumed, the townspeople sought refuge, and the rescue services were forced to withdraw. Khuza'a was closed to the outside world as Israeli forces took control of the town."

Human Rights Watch, which investigated reports of Israeli soldiers firing on unarmed civilians trying to flee Khuza'a, called IDF actions an "apparent violation of the laws of war."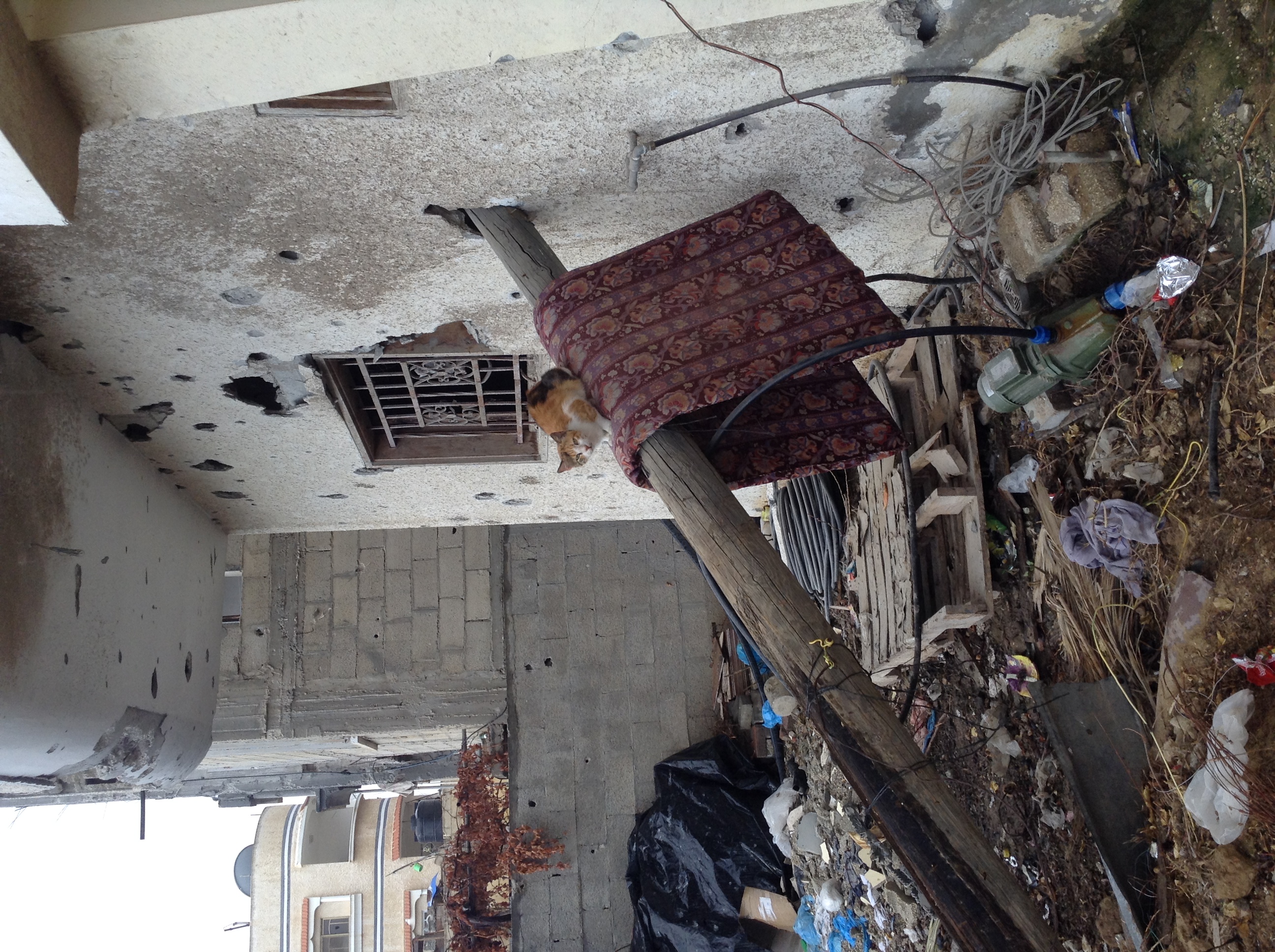 During the attack, the Qudaih family hid in a small room for twenty-one days eating only watermelons that they had hurriedly stocked before the raid. Scared for their lives and surprised by their survival, the family witnessed their neighbors' home collapsing on its inhabitants, leaving mountains of rubble and the stench of corpses in its place.

Watermelon is a common crop in Gaza, as its sprawling plants do well in the Mediterranean climate and are easily sowed, cared for, and harvested. "Watermelon is a gift we bring when we visit family and friends," says Amir Qudaih. Amir also makes note of the two types of local water-melons, the Gazan and the Israeli. The Gazan has a dark green color, and its inside is bright red, with large seeds, while the Israeli has lighter green stripes. Amir grows both of them on the farm and in the home garden. "We didn't imagine it would save our lives," he recalls. He still remembers the dread, the sounds of war, and the smell vividly. "After twenty-one days," he says, "we stepped outside the room and into a ruined home, village, and farm. We actually thought we were dead. It took us time to acknowledge that we were still alive."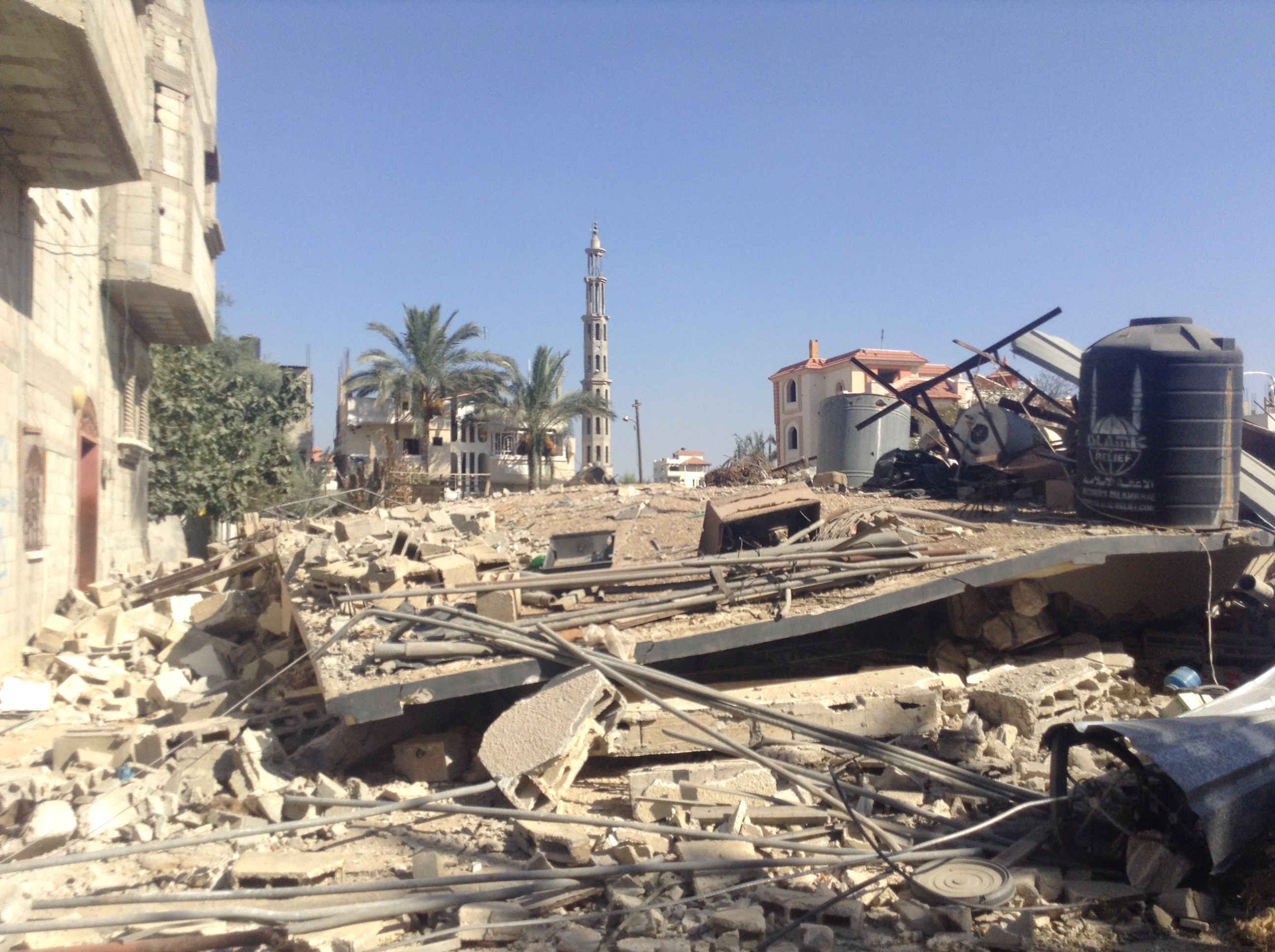 Ruins in Khuza'a following Operation Protective Edge